spring water tastes funny





installation consisting of two textile banners,
12 x 1,5m and 7 x 1,5m, cotton, 2020-2021

this textile work called spring water tastes funny was conceived as a banner in two parts, and is now transformed in this architecture into a narrative pictorial frieze that tells the story of a transformation, exploring animistic approaches to find an alternative to human-centered narratives.

such are found in fairy tales and folkloric traditions, such as making masks and wearing them on certain festivities.

the human figure here dons such a mask and transforms into a bird, a being between worlds, with abilities and vision transcending that of humans and always to be imitated.


exhibition views Sammlung Falckenberg, Hamburg, 2022
Fotos: Henning Rogge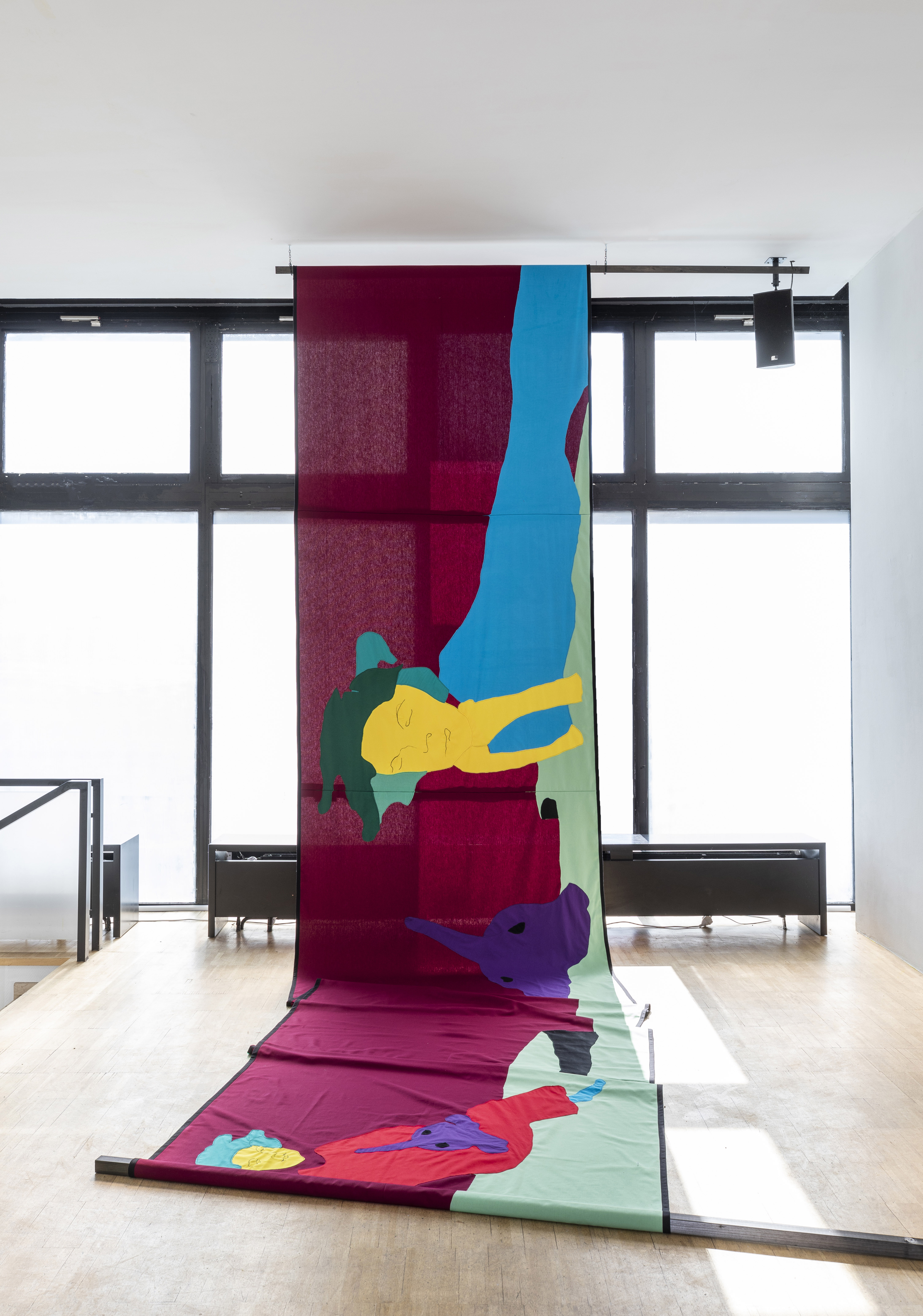 exhibition views Kunstverein Jesteburg, 2021
Fotos: Fred Dott
first shown in the room of the Kunstverein Jesteburg (solo show, 2021) the two banners were supported by black wooden poles, that made them appear as if one was actually able two pick them up and carry them outside, raising them high and march down the street.
in this installation this work was accompanied by another series called
how to have wings
(2020)